USL Super Y Regional Summer League 2023
Chelsea Piers SC Super Y Program
2021 Super Y Nationals
2022 Super Y Nationals
What is the Super Y Program
What is the Super Y League?
Essentially it's a regional league played in the summer for serious soccer players who want to improve their game. Teams from all over the country compete in the Super Y regional leagues. At the end of the summer, league winners and best runners up will qualify for the National Finals held early December in Tampa, FL. https://www.sylsoccer.com/
When does it run?
The program runs from mid-June through late-July.
What's involved? What is the commitment?
Two practices a week for 6-weeks on 1/2 field @ Chelsea Piers CT.
Games are played mainly on weekends, but could also be mid-week.
Approx. 8-games make up the summer Super Y league season.
CPSC home games are played Stamford or Greenwich, away games in the tristate area.

CPSC is Connecticut's only Super Y provider.

We VEO record most of the Super Y games for coach analysis and player highlight videos
What age groups do CPSC offer in 2023?
U13: Born in 2011
U14: Born in 2010
U15: Born in 2009
U17: Born in 2007/2008
U19: Born in 2005/2006
Is our Super Y program available to non-CPSC players? Are there tryouts?
YES, non-CPSC players have the opportunity to play Super Y with us as this doesn't conflict with their current team's USYS registration. All non-CPSC players and current CPSC state team players have to tryout for the program.
What are the roster sizes? Does everybody play?
Accommodating for family vacations, college visits, summer plans, etc. we carry up to a 26-player roster per age group. However, our game-day roster will be 18-players maximum. The policy with CPSC Super Y is "everybody who is registered and present on game day, plays".
Who will coach the Super Y teams?
CPSC's qualified Premier coaches or similar level coaches recruited.
What is the cost?
The cost is $775 for current CPSC players and $915 for Non-CPSC players (including game jerseys).
Why play in the Super Y program? What are the benefits?
The opportunity to train / play and improve with and against quality players for over 35-hrs in the summer months.
Compete regionally and potentially nationally, against strong competition outside your regular leagues.
GREAT preparation for the fall Premier or High School soccer seasons
Collect quality VEO game footage to add to your college personal highlight video
The opportunity to invite college coaches to watch you play in games during college summer down time.
When should I commit to the program?
Check your summer plans and availability to ensure you can commit to 80%+ of the program, then reach out and secure your roster spot with the Super Y director.
Who should I contact?
CPSC Super Y Director, Danny Simpson: (203. 989-1705) to sign up, request a tryout or ask questions.
Where in the US does the USL Super Y program play?
The USL Super Y Program has been a mainstay in youth soccer for over 20 years now. It has a proven history of upholding the highest standards and accountability for its member clubs and players. Over 12'000 athletes on over 600 teams from more than 90 clubs through 25-states compete in the SYL program. CPSC is Connecticut's only Super Y representative!
The Super Y League runs in the summer months, avoiding conflict with the State/Regional Premier leagues and CT State Cup. SYL offers the opportunity to compete for a National Championship (one of only three youth national championships). This'll be our 9th season of participation. In previous seasons, we've had EIGHT teams qualify for the SYL National Finals. Bordeaux (Girls 2005/06) and Levante (2006/07) were our first girls teams to qualify for SYL nationals in 2021 & 2022. Porto (Boys 2002/03), Atletico (Boys 2007/08) were beaten Semi-Finalists in 2018 and 2021 respectively. But in 2015 our Liverpool (Boys 1998/99) team won the event and were crowned National Champions!
1998/99 National Champions 2015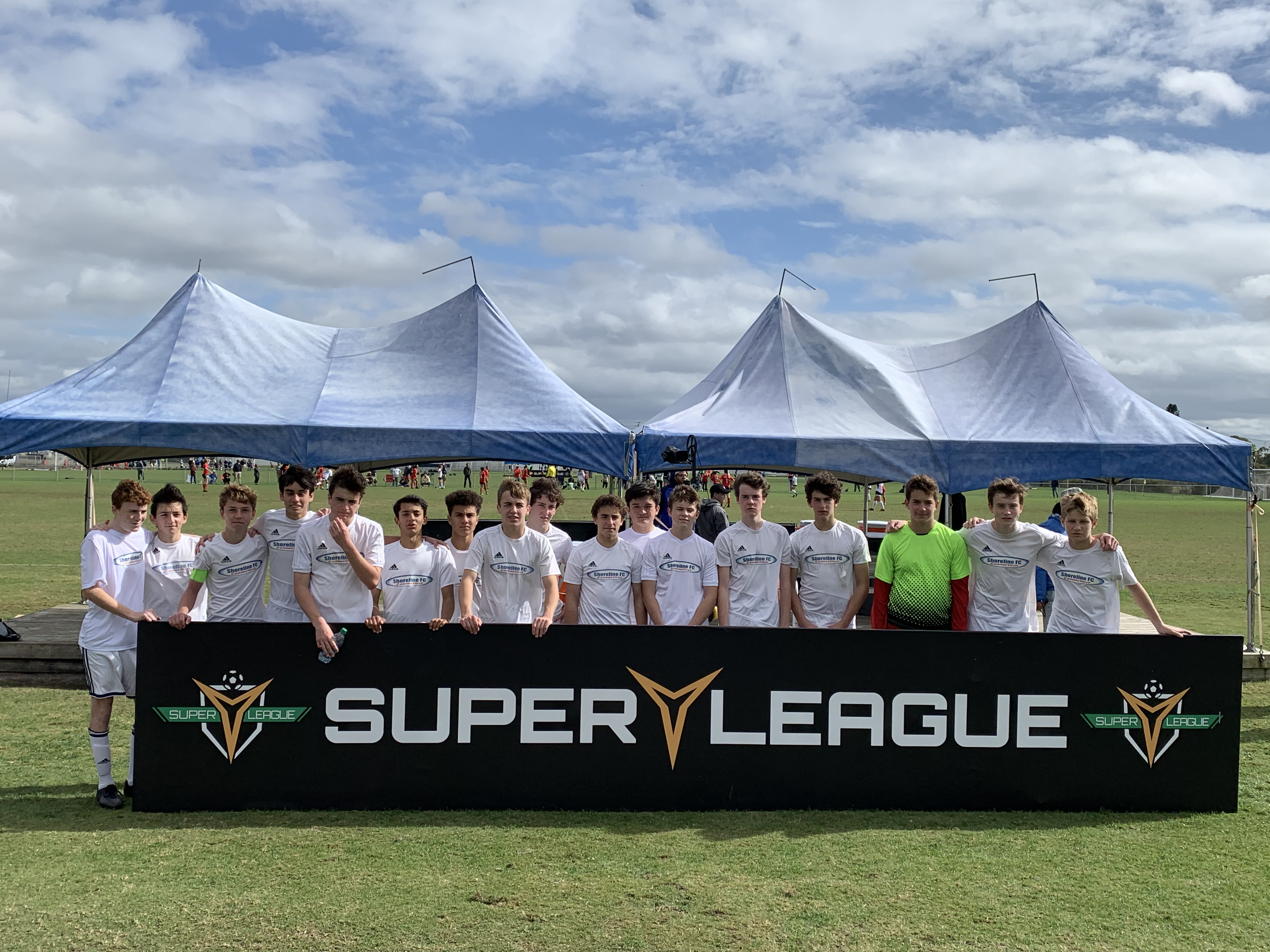 2002/03 2018 National Semi-Finalists
Players and Coaches who've attend the USLX through Super Y
​
02/03 boys enjoying down time in 2018
The Super Y Nationals are held at Hillsborough County Sportsplex, Tampa, Florida
Do you want to be part of our Super Y Program?
Please contact Super Y Director Danny Simpson for more info