Super Y Regional Summer League 2020
Summer 2020 will see the return of Super Y League soccer to
Shoreline FC
The Super Y League is nations only league played regionally over the summer months with top performing teams advancing to National Finals held every December in Florida.
The league has been running for over 18 years and this will be Shoreline's 7th season participating.
In our previous seasons we've had 5 teams reach National Finals, with one Semi Finalist (2002/03 boys) and one National Champion (1999/98 boys)
(Shoreline U16 Boys National Champions 2015)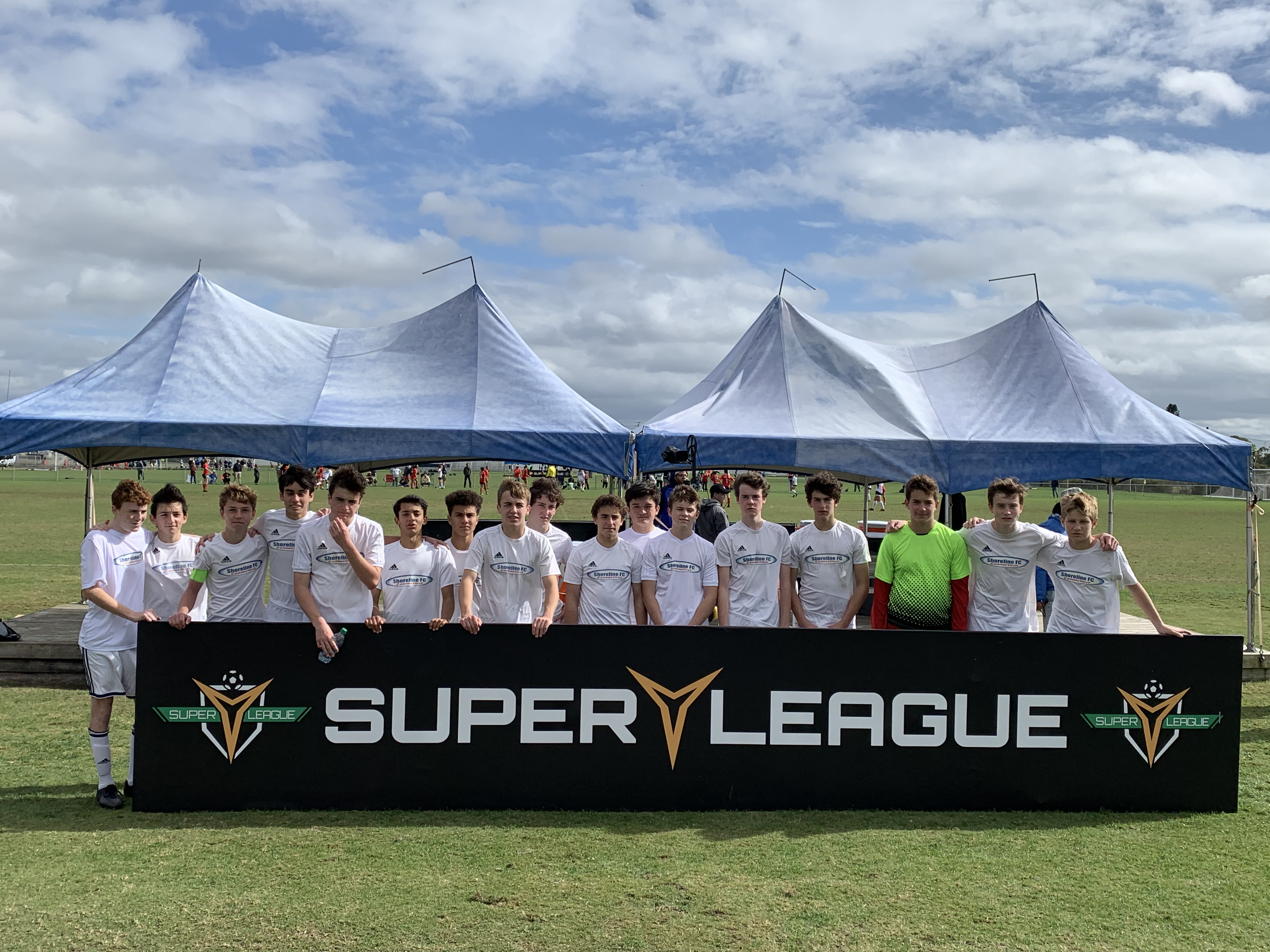 (2002/03 boys, National Semi Finalists 2018)
2020 Proposed Teams
Boys 2010 (No National Finals)
Boys 2009 (9v9)
Boys 2008
Boys 2007
Boys 2006
Boys 2004/05
Boys 2003/02 (+ up to six 2001)
Girls 2009
Girls 2007
Girls 2006
Girls 2005
Please contact Joey Lafferty for info about an 'open tryout' joey_shoreline@yahoo.com
What can you expect from our SYL program?
When is the Super Y League:

Early/Mid June to Mid/Late July

Training and Games:

Twice a week training in Greenwich, games at weekends (guaranteed 8 games)

Can I play for Shoreline if I already play for someone else?

Yes

Travel:

Expect to travel to NY and NJ for away games

National Finals:

League winners qualify for National Finals held in FL in December

Cost:

$695 for the summer. (** additional $150 cost if your team qualifies for National Finals**)
​(2017 National Finals)
Benefits of playing Super Y with Shoreline?
Twice a week training and 8 competitive games against some of the best teams in the Tri-State

Coached by one of Shorelines highly qualified coaches

Chance to qualify for National Finals

Top performers can be selected for regional and national ID programs

U14 and above have the chance to showcase in front of college scouts
(The hotel we stay in whilst in Florida)
(The IMG Academy in FL where the National Finals are held)
Do you want to be part of our 2020 Super Y Teams?
Click here to register your son or daughter for this years Super Y
https://www.leagueathletics.com/Registration/Restrictions.asp?RegID=199294&n=52537&org=shorelinefc.com
Please contact Super Y Director Joey Lafferty for more info